Multi-State Tax Consulting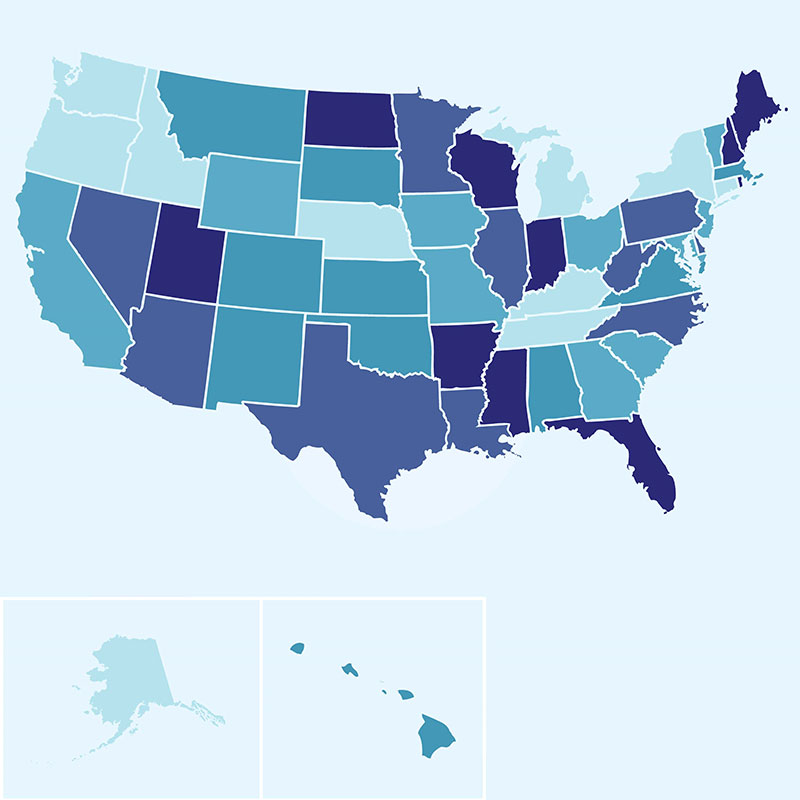 Federal income tax can seem complicated, but each individual state has their own set of tax laws that must be followed. We have clients throughout the United States, so we deal with various states each day.
Vertical Advisors' Multi-State Tax Consulting begins with analyzing your current business and/or investment structure. Then we create various strategies to reduce your state(s) and local taxes by applying each state's separate tax laws.
Vertical Advisors' Multi-State Tax Consulting includes minimizing taxes for the following:
State(s) Income Tax
Sales and Use Tax
Franchise Tax
Capital Tax
Personal Property Tax
State(s) Local Taxes and Excise Taxes
State(s) Tax Audits
Featured Articles
After spending thousands of dollars and time with prior accountants and not getting anywhere, Vertical Advisors was able to solve our problems and save us...
Vertical Advisors has provided us with an exceptional experience which is above and beyond the typical CPA or accountant. We are glad we found them...
My company has used Peters' services for the past two years and he has always provided accurate and up to date information, whether it be...
Peter and the entire staff at Vertical Advisors are professional, courteous and extremely knowledgeable in both tax preparation and business strategy planning...
Peter is a out-of-the-box thinker and very creative in finding solutions to business and tax challenges. - Kami Hoss Co-founder, The Super
Pete has always stepped up to the plate in helping us in everything from international tax help, corporate formation strategies and tax returns. - Brian Fargo
I am honored to write a recommendation for Pete. Pete was an outstanding manager and always treated everyone with respect. I really enjoyed my time...
Peter is a trusted CPA/Advisor who provides a unique, proactive and extensive approach to tax, business, finance and accounting solutions. He goes above and beyond...
Peter is an excellent advisor; I would not go anywhere else! He has immediate answers, which most guys in his field have to "get back...