Real Estate
A Fun Yet Complex Industry
If you invest in real estate (or plan to), know that it is a very dynamic industry. Because of the constant change in the market and the intricate tax laws regarding real estate, understanding the fine lines can be confusing. No need to worry. Vertical Advisors specializes in real estate and knows the real estate tax laws. We assist clients in all stages of real estate. We have clients that are just starting to invest in real estate all the way to real estate developers. Real Estate is similar to any other business. You need to manage your cash flow, have organized procedures, and current financial information in order to proceed in a speedy and timely manner. Necessary Real Estate can offer many wonderful tax planning opportunities, but you must obtain an advisor that is competent with the complexity of real estate tax laws and can take that information and create innovative strategies. Most real estate investors are very busy in the management and / or deal flow so they have less time to focus on their tax, accounting and their personal goals; in turn, they hire a real estate professional.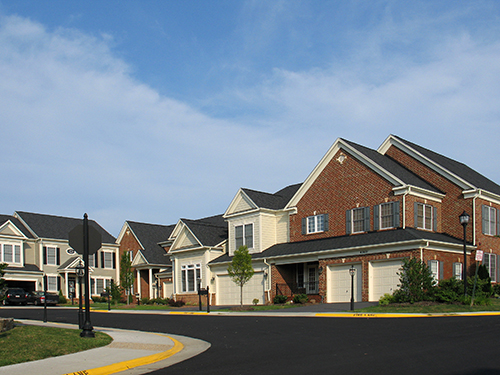 We approach real estate similar to other industries. To start moving in the right direction, we feel there are two steps that needs to be implemented. The first step is to take a fresh look at your business itself. We call this a business check-up. You probably go to the doctor annually to make sure you are on track and healthy, so wouldn't you ensure that your company is healthy as well? We also look at some company factors from the outside, so you get a holistic and different perspective. Why not get a second opinion? In addition, we have found that most CPA's do not have a complete understanding of real estate tax laws. We guarantee that there are opportunities to significantly raise your bottom line by providing you with business consulting and/or tax services. The next step is to take a look at your own personal financial health. Do you have a comprehensive tax and wealth strategy? If not, are you ready to do it now? Think through your personal goals and dreams and ask yourself if you have a strategy in place to implement your financial desires into fruition?? We will give you a structured process for planning your outcomes. Taking a holistic and comprehensive approach that includes both business and personal is what you probably need. This is one of the reasons why Vertical Advisors is completely unique from the routine "tax planning" that most CPAs offer.
You know how to make the real estate deals happen, so let us show you how to create the wealth that you deserve.
Featured Articles
After spending thousands of dollars and time with prior accountants and not getting anywhere, Vertical Advisors was able to solve our problems and save us...
Vertical Advisors has provided us with an exceptional experience which is above and beyond the typical CPA or accountant. We are glad we found them...
My company has used Peters' services for the past two years and he has always provided accurate and up to date information, whether it be...
Peter and the entire staff at Vertical Advisors are professional, courteous and extremely knowledgeable in both tax preparation and business strategy planning...
Peter is a out-of-the-box thinker and very creative in finding solutions to business and tax challenges. - Kami Hoss Co-founder, The Super
Pete has always stepped up to the plate in helping us in everything from international tax help, corporate formation strategies and tax returns. - Brian Fargo
I am honored to write a recommendation for Pete. Pete was an outstanding manager and always treated everyone with respect. I really enjoyed my time...
Peter is a trusted CPA/Advisor who provides a unique, proactive and extensive approach to tax, business, finance and accounting solutions. He goes above and beyond...
Peter is an excellent advisor; I would not go anywhere else! He has immediate answers, which most guys in his field have to "get back...