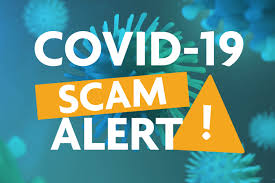 The Security Summit, a coalition of the IRS, state tax agencies, and the private sector tax industry, is warning taxpayers about a new text scam that tricks people into disclosing bank account information under the guise of receiving the $1,200 Economic Impact Payment (EIP).
The text message states: "You have received a direct deposit of $1,200 from COVID-19 TREAS FUND. Further action is required to accept this payment into your account. Continue here to accept this payment" This is followed by a link to a fake phishing web address. The IRS reminds taxpayers that it will never send texts asking for bank account information. Those targeted by the scam should take a screen shot of the text message and email it to [email protected] with the (1) date, time, and time zone that they received the message; (2) the number that appeared on their caller ID; and (3) the number that received the text message.
News Release IR 2020-249.
If you receive any notice like this, please contact us to discuss if we can be of assistance.